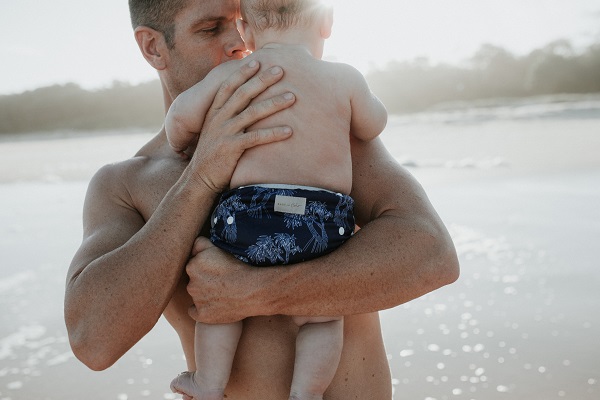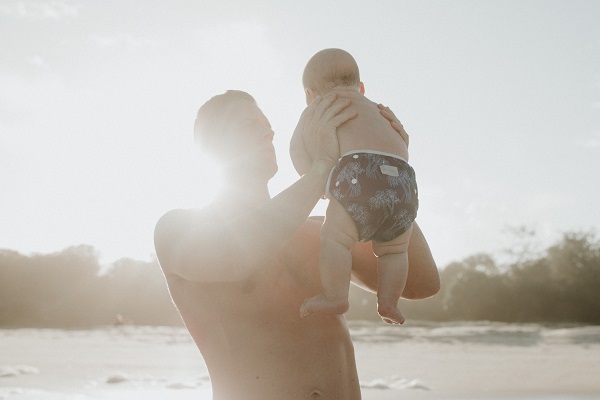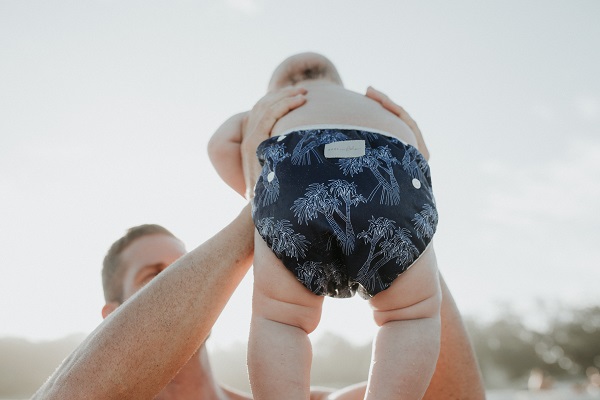 If your child has not been potty trained yet, but wants to enjoy waterplay, pool time, beach time or swimming lessons – then a swim nappy is a must to avoid the inconvenience and embarrassment of an accident in the water.
Nobody wants to be swimming with floaters or in poo stew.
What's the difference between Disposable and Reusable Swim Nappies?
Other than the obvious, that a disposable nappy is worn once and then discarded compared to a reusable that an be worn multiple times, here is a basic comparison chart:
| | | |
| --- | --- | --- |
| | Disposables | Reusable |
| Soaks up urine? | No | No |
| Are they reusable? | No, even though some people do wash them. | Yes, and therefore the more eco-friendly option |
| How do they stop leaks? | There are leak guards around the legs, however these are very limited in preventing faeces from entering the pool | They are designed to be lightweight, with leg gussets to safely contain number 2's, but allow for water and urine to flow through. |
| How expensive are they? | Between $12 – $15 for a 12-pack | Start from $18.95, but are more cost effective in the long run as they will be reused. |
Sizing
At Toddler Baby Co, we offer 2 sizing options.
Adjustable One-Size-Fits-Most nappies (3-16kg) in the Evia Nappies and Bare + Boho brands and Extra Large swim nappies (10 – 25kg) in the Bare + Boho brand, currently not listed, but send me a message if you would like us to order some in.
5 Top tips for using swim nappies
Disposable swim nappies are not very effective at preventing faeces from entering the pool, especially looser stools. If your child has had diarrhoea then skip the swimming session until they are completely better.
No swim nappy can contain urine, so don't put them on your child too soon! Urine in the pool is not a problem because it's sterile when it leaves the body. If there are any pathogens from an infection for example, the pool chemicals will kill them.
Regular nappies should not be used for swimming as they absorb too much water, making them extremely heavy, which can be dangerous for little ones.
Check your baby's swim nappy regularly and change immediately if soiled.
Ensure toddlers have a potty break every 30 – 60 minutes. Most leaks into pools come from toddlers who can't hold it or are so excited they forget to hold it.
Swim Nappy FAQs
Do I need inserts for my swim nappy?
Our swim nappies are not designed with any added absorbency, as they will become too heavy in the water for bub – with the danger of weighing them down. You can include an insert in the swim nappy for when bub is out of the water though.
Can swim nappies be put in the dryer?
We do not recommend tumble-drying your swim nappies, line drying is best.
What type of water can the swim nappies be used in?
Our swim nappies are both chlorine and salt-water friendly.